About Axwell
Since its inception in 2017, Axwell has been driven by a bold vision to revolutionize everyday carry wallets. Today, we proudly serve over 100,000 customers worldwide with our meticulously crafted
EDC items
, remaining a leading producer of minimalist wallets globally. At Axwell, wallets are more than accessories—they're an extension of personal style. Our unwavering ethos of innovation and superior craftsmanship, combined with our commitment to enhancing daily experiences, consistently sets the standard in the realm of everyday carry essentials.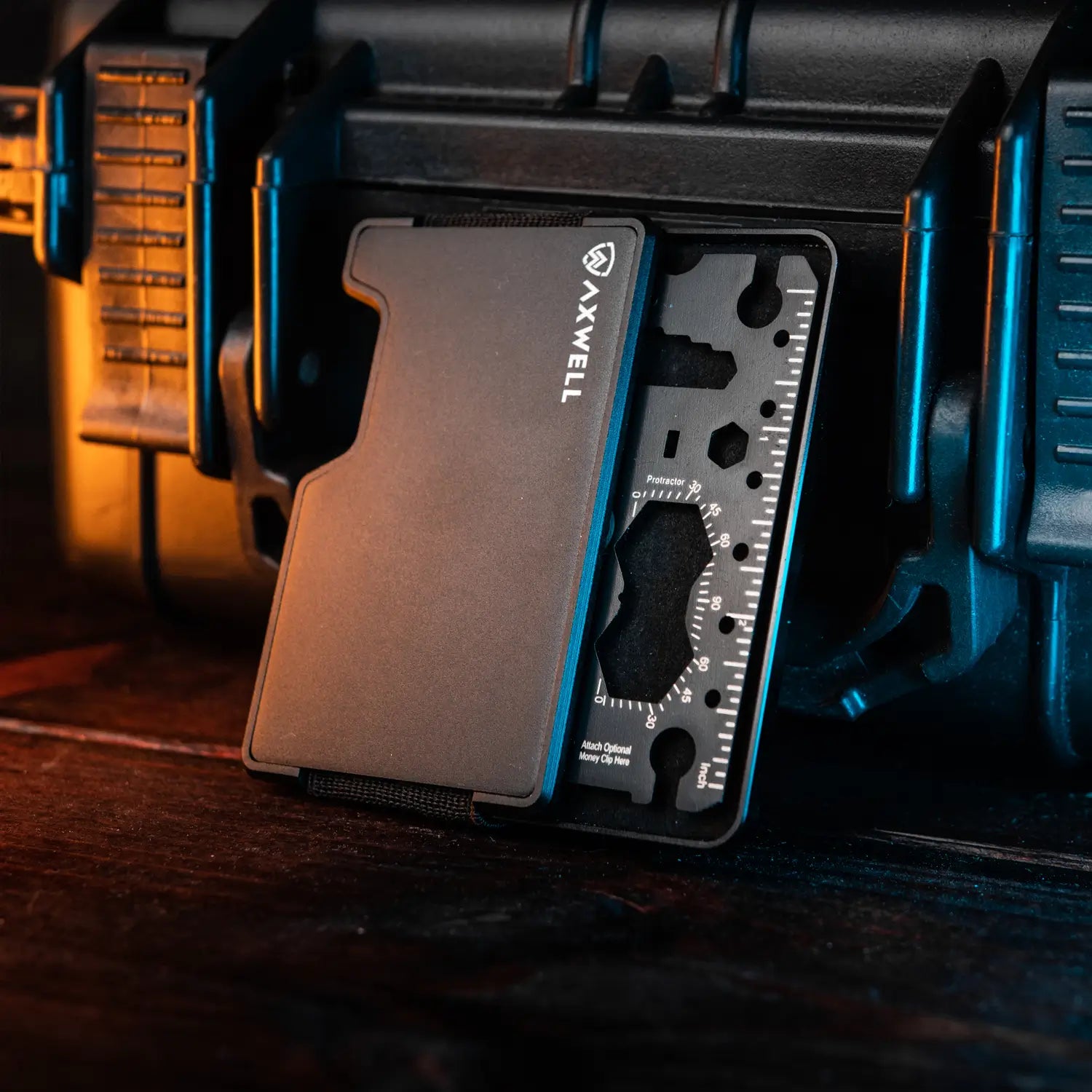 Products designed for everyday use
Our design ethos rests on three pillars: slimness, durability, and portability. Any item that doesn't align with these values doesn't bear the Axwell brand. We craft rugged wallets and accessories meant to keep pace with the strenuous demands of dedicated workers. Every Axwell product reflects our commitment to superior manufacturing techniques, top-tier materials, and timeless designs. By choosing Axwell, you're investing in an enduring wallet designed to last a lifetime.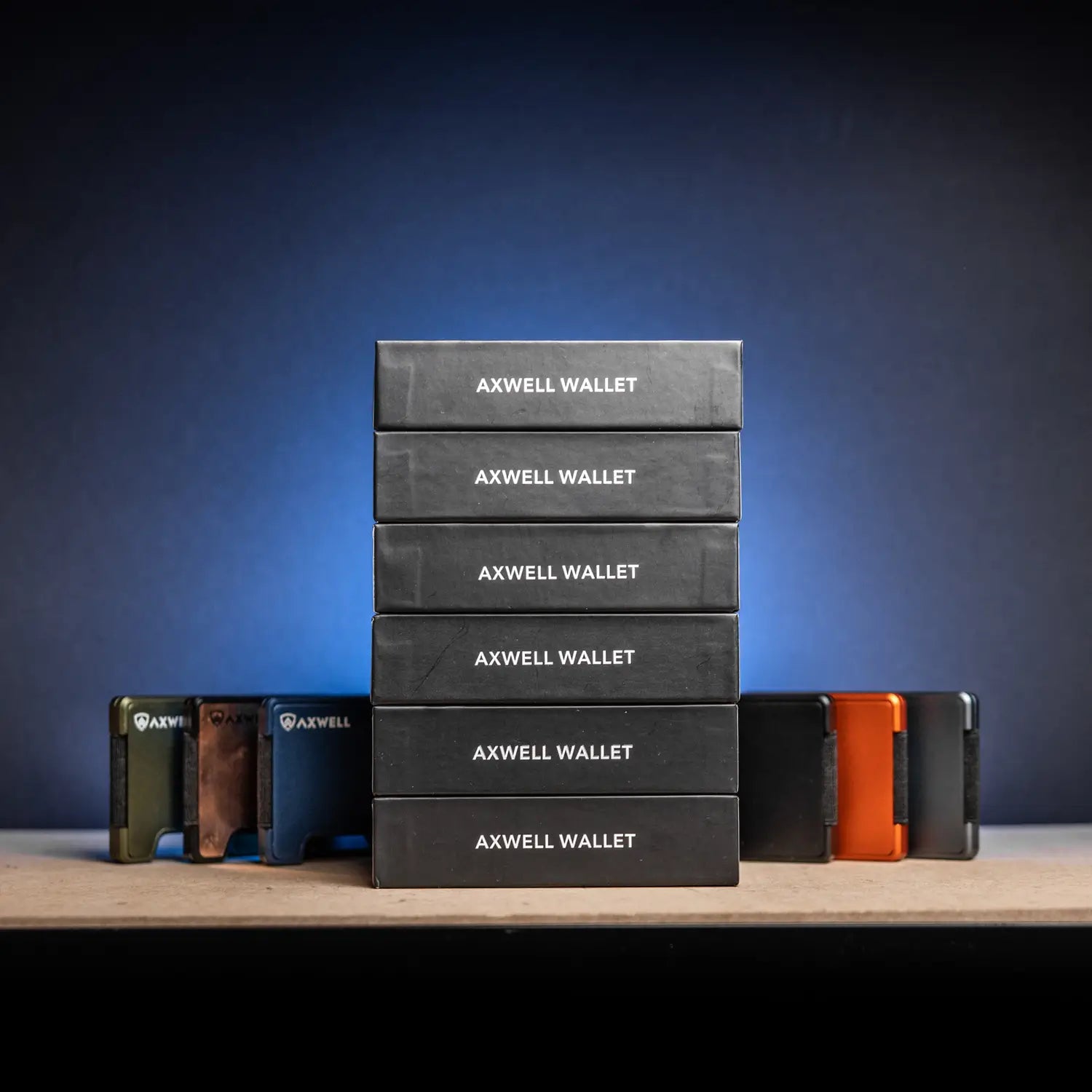 Who we are
Composed of a group of daring and adventurous individuals, our small but mighty team appreciates the crucial role of quality EDC products. This appreciation fuels our dedication to delivering excellence, a commitment recognized and applauded by our steadfast community of EDC enthusiasts. We embrace every piece of customer feedback as a stepping-stone for growth and continuous improvement. As we aim to broaden our community, we pledge to remain steadfast to our founding values.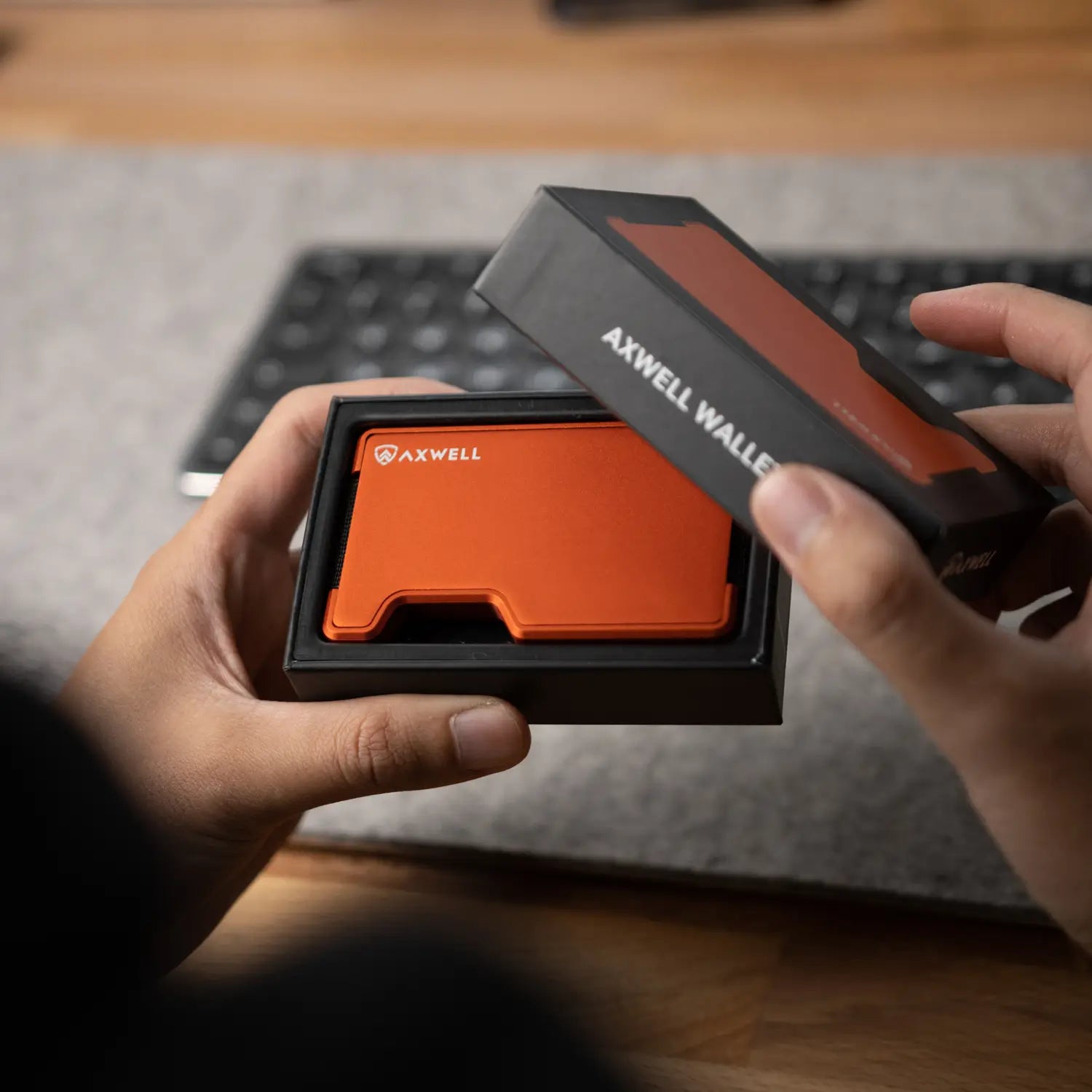 What makes us different
Our commitment to fabricating products that are durable, functional, and designed to stand the test of time sets us apart. Each product originates from a novel design, meticulously crafted to achieve optimal performance. Choosing Axwell ensures you're acquiring some of the most superior everyday carry products on the market.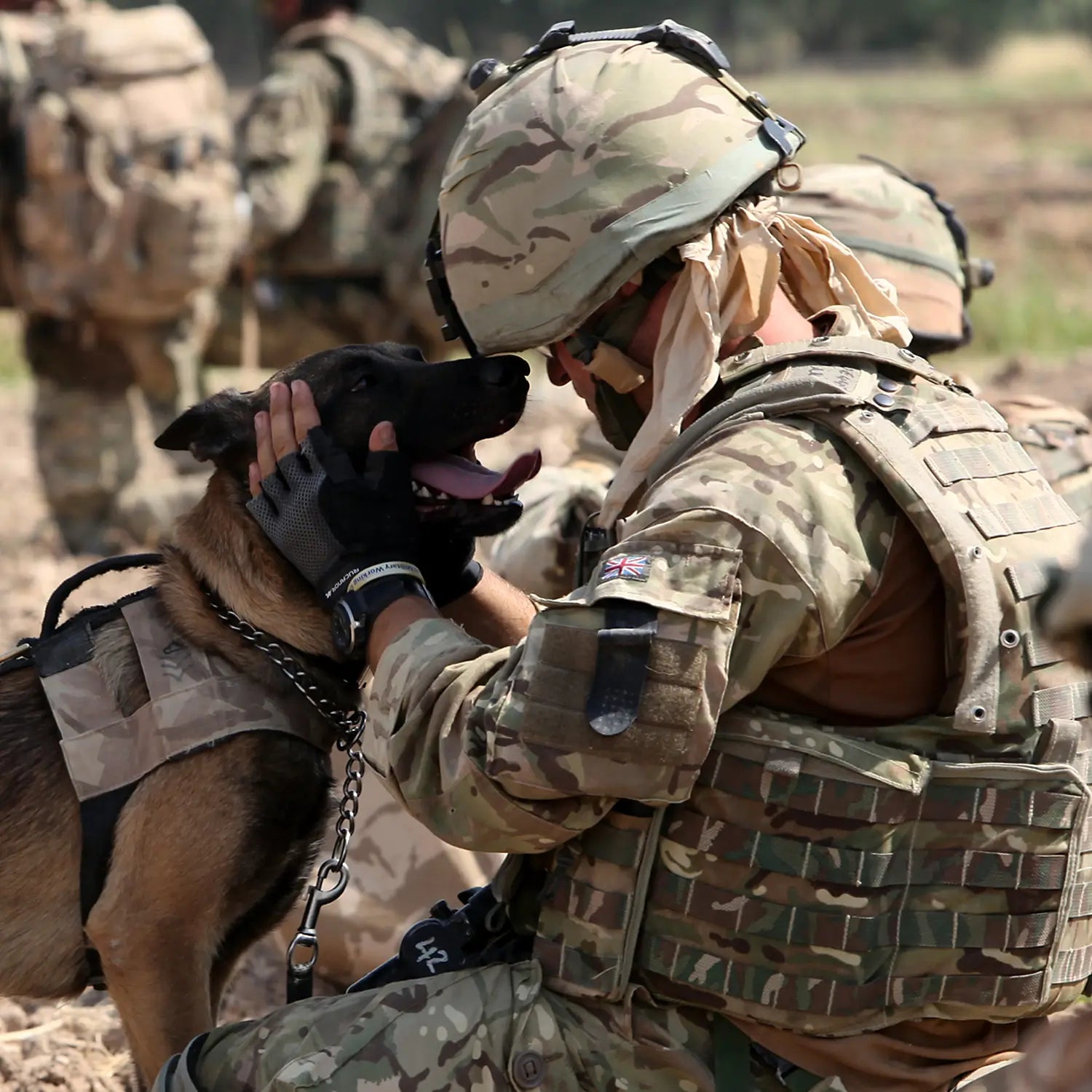 Our goal: To give back
At Axwell, our commitment goes beyond crafting the best wallets and accessories in the market. We are driven by a cause close to our hearts: combatting veteran homelessness. A portion of every sale is donated to charities in the USA and Canada that strive to eradicate this crisis. By choosing Axwell, you contribute to giving homeless veterans a home.
With your support, we continue to design products that cater to your everyday needs, while also making a difference in the community.