Filters
Save 17%
Save 25%
Save 30%
Save 33%
Save 30%
Save 22%
Save 20%
Save 38%
Save 40%
Save 40%
Save 60%
Save 40%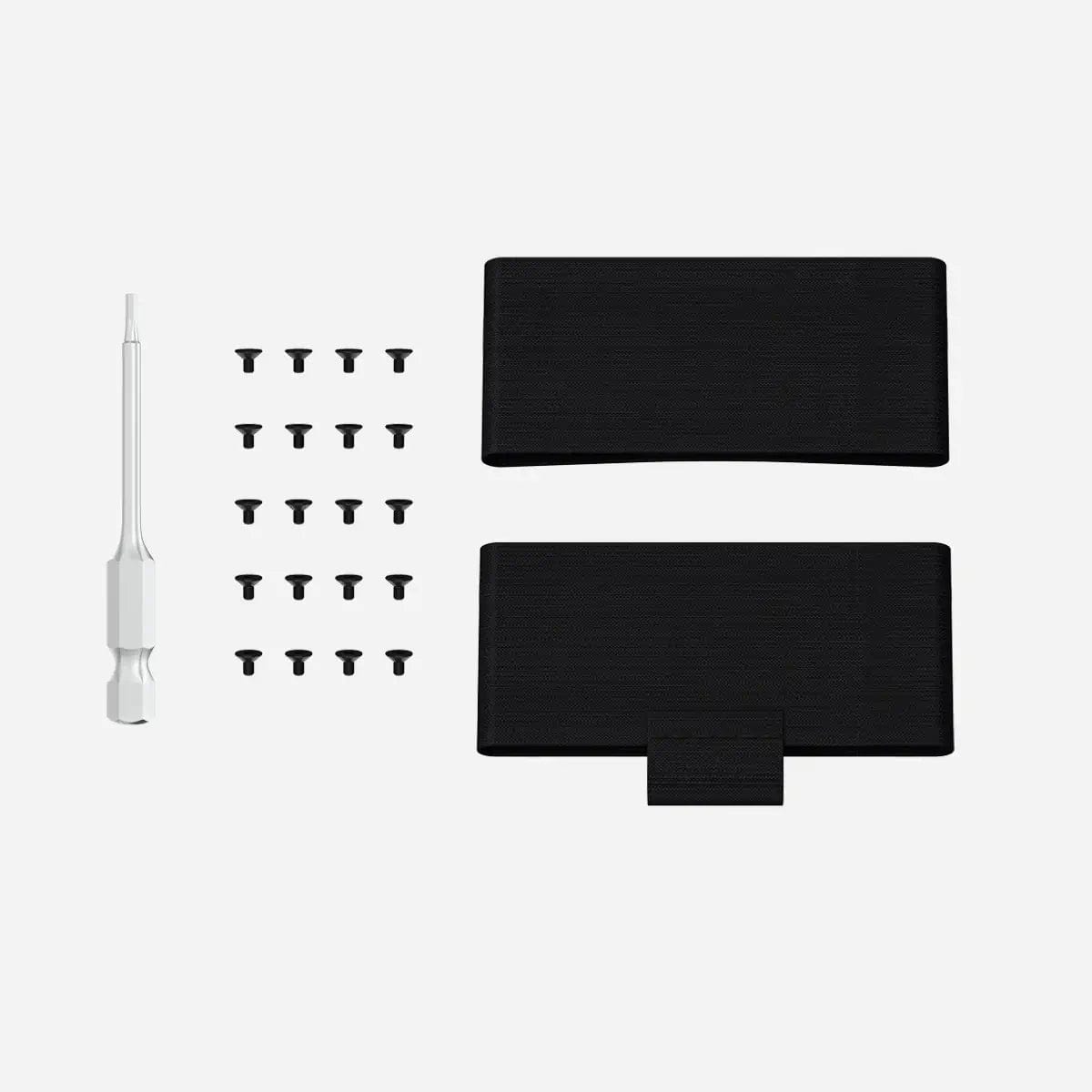 Wallet Accessories
Discover a wide range of Axwell Wallet Accessories and EDC Gear designed to elevate your everyday carry experience. From versatile wallet multitool cards and stylish money clips to reliable GPS trackers and convenient coin trays, our collection has everything you need to optimize your wallet setup. Crafted with premium materials, our accessories offer exceptional durability and functionality. With innovative designs and a focus on practicality, our EDC gear ensures convenience and efficiency. Explore our extensive range of wallet accessories and EDC gear to enhance your daily essentials. Choose Axwell for superior quality, style, and functionality.
What should I carry in my minimalist wallet?

In a minimalist wallet, it's important to carry only the essential items that you need on a daily basis. Along with your ID card, a primary credit or debit card, and a small amount of cash, consider including a GPS tracker card for added security and peace of mind. This card allows you to track your wallet in case it gets misplaced or lost. Additionally, a multitool card can come in handy for various tasks with its compact design and versatile features.
What are wallet accessories? 

Wallet accessories are additional items that can enhance the functionality and organization of your wallet. They offer convenient solutions to help you better manage your everyday essentials. Coin trays provide a designated space for storing loose change, keeping it separate and easily accessible. Money clips securely hold your cash in place, preventing it from getting disorganized. Cash straps offer a sleek alternative for keeping your bills neatly bundled. A GPS tracker can be attached to your wallet, allowing you to track its location in case it goes missing. Wallet multitool cards are compact tools that fit in your wallet, offering versatile functionalities such as bottle openers, screwdrivers, and rulers. These accessories provide practicality, organization, and personalization to optimize your wallet and elevate your everyday carry experience.
What are examples of men's accessories?

Men's accessories include a range of items that add style and functionality to their outfits. Some popular examples include watches, wallets, money clips, belts, ties, key organizers, cufflinks, sunglasses, hats, bracelets, tie clips, and scarves. These accessories allow men to express their personal style and add a finishing touch to their overall look.
Why should I use a coin tray?

A coin tray is a practical and versatile accessory that offers several advantages. Firstly, it keeps your loose change organized and easily accessible, eliminating the need to search through pockets or bags. Additionally, coin trays can also serve as a convenient storage solution for other small items like keys or medication. By using a coin tray, you can keep these essentials in one place, ensuring they are readily available whenever you need them.
Why should I EDC a multitool card? 

Wallet multitool cards offer a compact and versatile solution for various situations. With a multitool card in your wallet, you have access to a range of essential tools at your fingertips. Whether you need to tighten a screw, open a bottle, measure something, or even cut a piece of rope, a multitool card can come to the rescue. Its portable and lightweight design makes it convenient to carry with you everywhere.