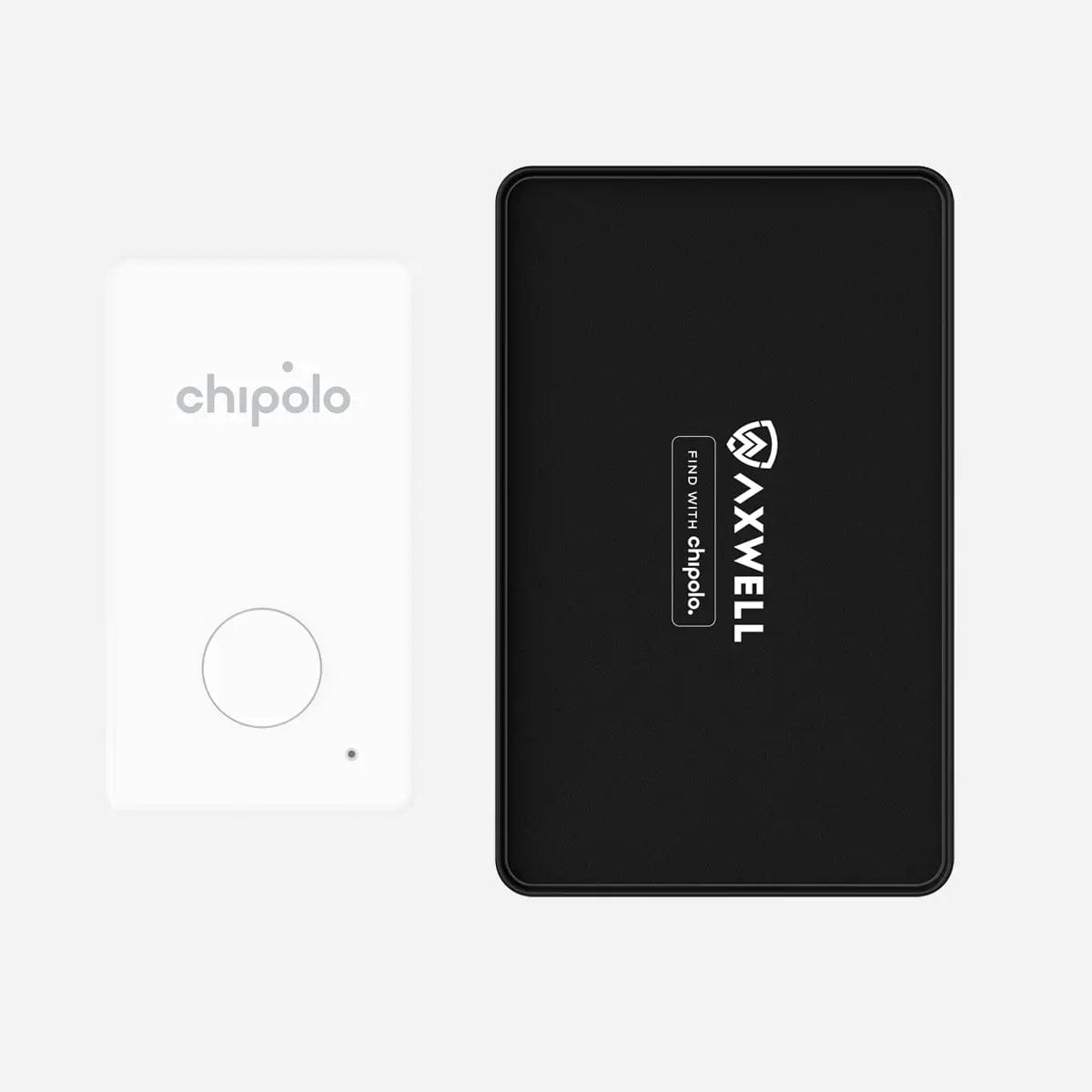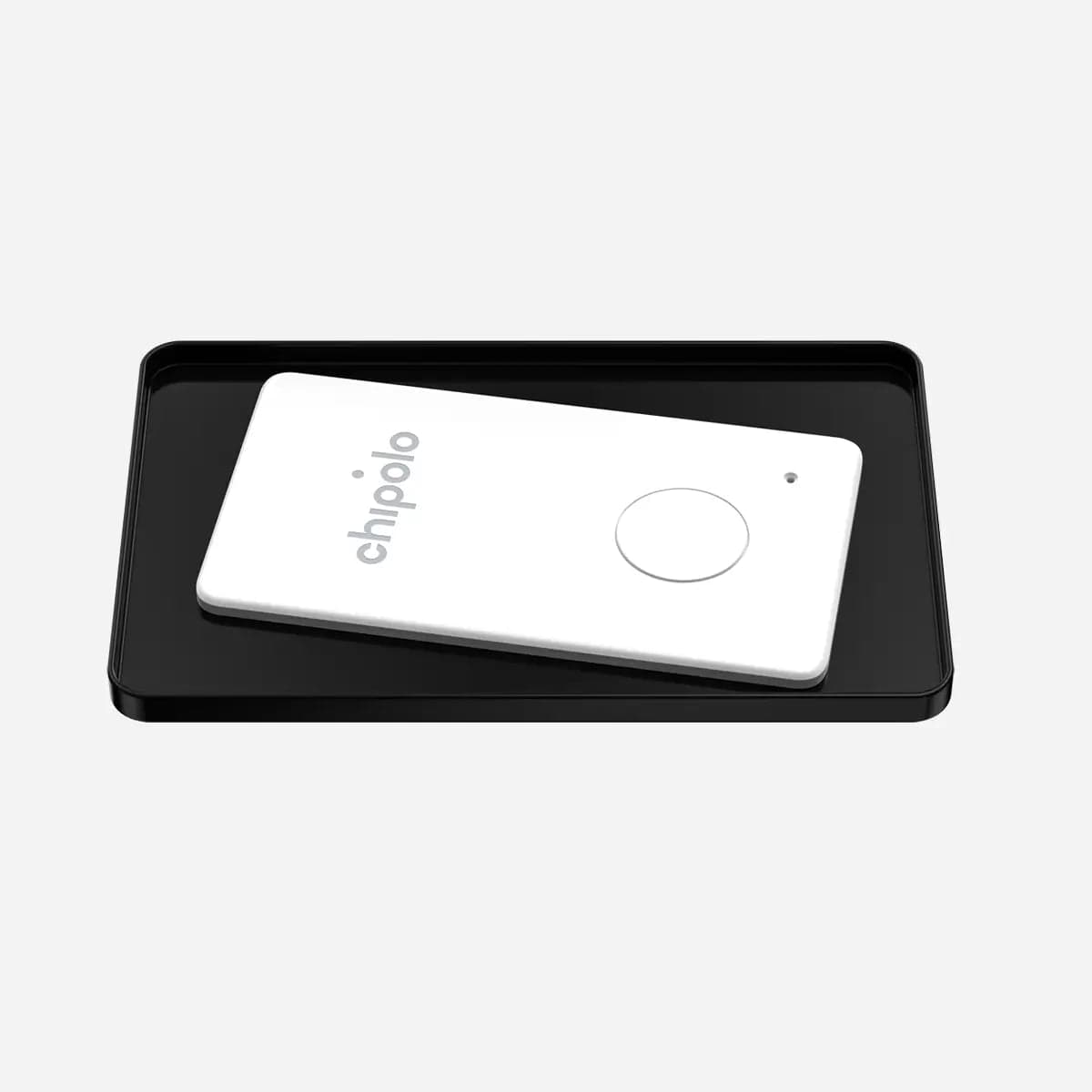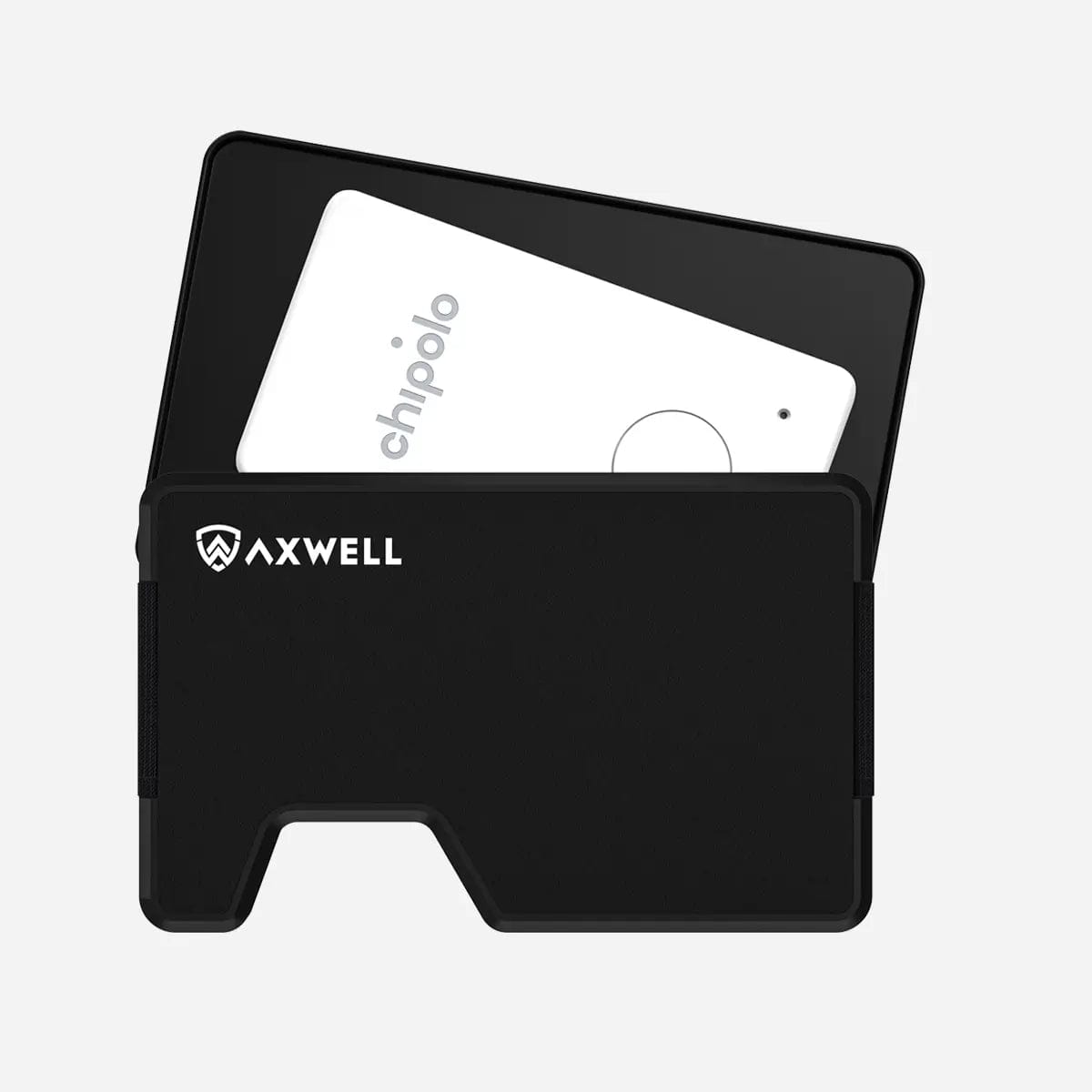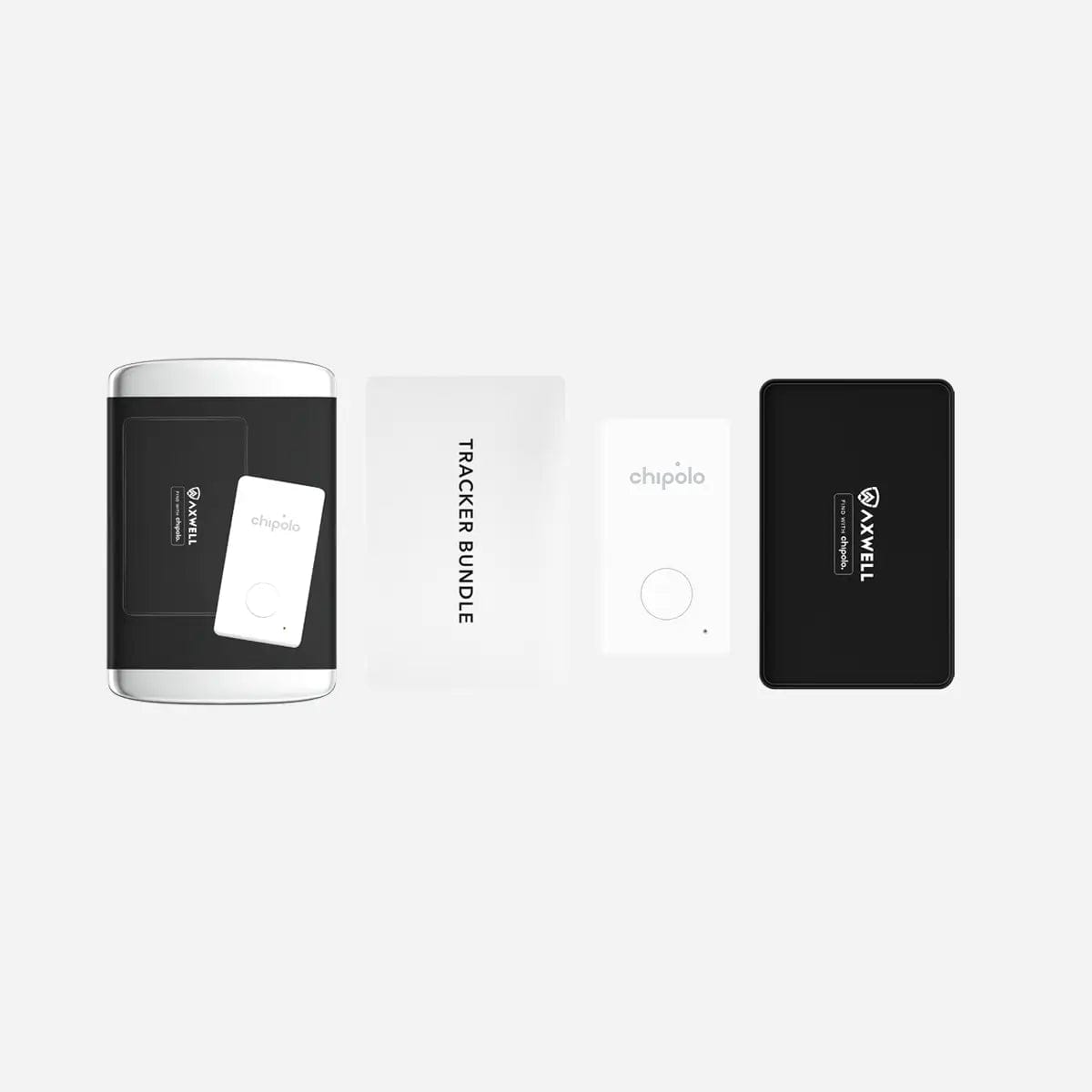 Axwell x Chipolo - Wallet Tracker
---
Chipolo Card
• Wallet out of range alerts
• Wallet & phone ringing feature
• Community lost & found network
• Voice-activated using Google Assistant, Amazon Alexa and Siri
• Use as a wireless shutter for your phone's camera
• Weight: 0.20 oz | 68 x 37 x 2 mm

Tracker Tray
• Holds Chipolo Card, coins, keys, and small valuables
• 6061-T6 aluminum
• Weight: 0.65 oz | 86 x 54 x 3 mm
Never lose your wallet again with the Axwell x Chipolo Tracker Bundle. Get alerted if you ever leave your wallet behind. Track your wallet to where you had it last via the Chipolo app. Use the app to ring your wallet or double-click on the card to find your phone. Use the included Tracker Tray to store your Chipolo Card, coins, keys, and small valuables in your wallet.

What's included - Chipolo card, Tracker Tray
Shipping

Free shipping on USA & Canada orders $50+

Free shipping on international orders $150+

View more details >

Warranty

Wallets - Lifetime warranty

Accessories - One (1) year warranty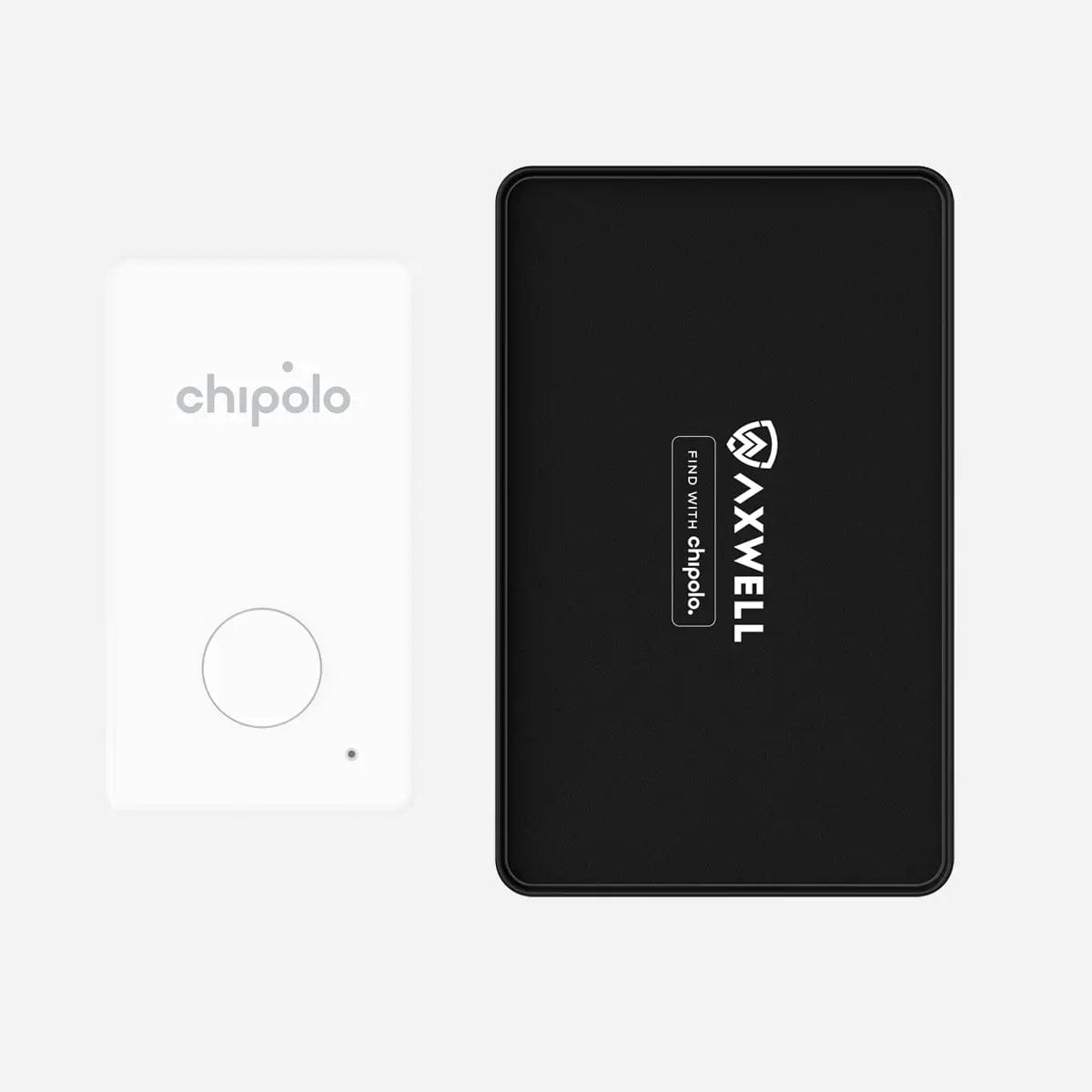 Accessories
Shop our best selling everyday carry accessories.
Chipolo
This is a really cool device. Seems to be very good quality. Very slim. Very easy to setup and use. Nice peace of mind if I misplace the wallet.
No instructions
Wallet looks nice overall but there is no instruction on how to attach chipolo tracker.
Should it just be out in the tray? If so , it makes a lot of noise & not cool for the tray is too big.