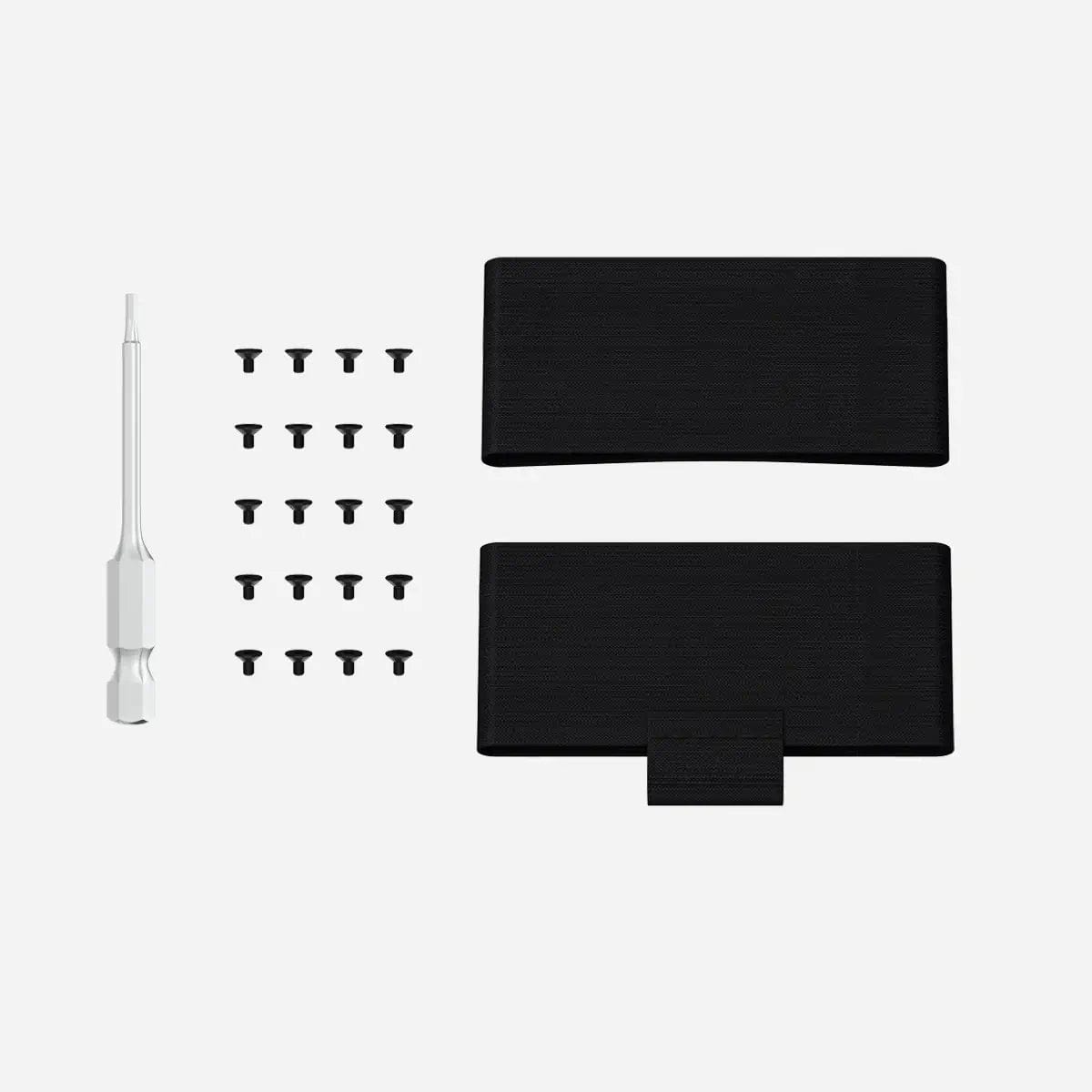 Armour Wallet Repair Kit
---
• Replacement elastic track
• Replacement cash strap
• 15 Hex screws with pre-applied blue Loctite
• Hex stainless steel screwdriver
Make your Armour Wallet look new again with our Repair Kit.

Replace the inside elastic to keep your cards secured. Attach the cash strap to carry cash, cards, receipts, and more. Use the mini hex screwdriver to tighten the stainless steel replacement screws. All screws include pre-applied Loctite.

All replacement parts are designed exclusively for the Armour Wallet only.

What's included - elastic track, cash strap, hex screwdriver, 15 screws.
Shipping

Free shipping on USA & Canada orders $50+

Free shipping on international orders $150+

View more details >

Warranty

Wallets - Lifetime warranty

Accessories - One (1) year warranty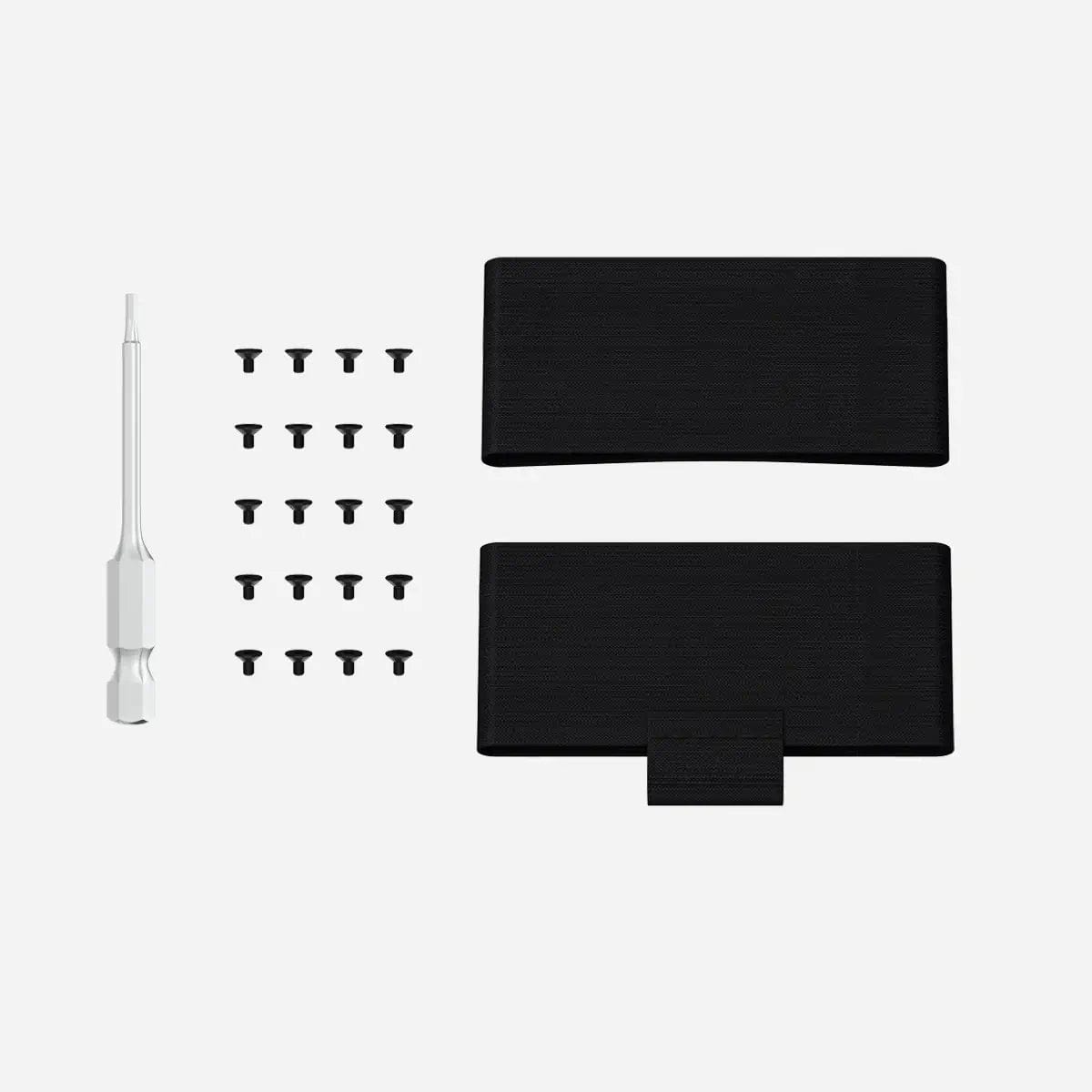 Accessories
Shop our best selling everyday carry accessories.
A little tune-up!!
I've had this wallet now for over 4 years and it looks almost as good as new. I'm in construction and kinda hard on my stuff. I had noticed that a screw was missing a few months ago then all of a sudden all but one on one side were gone, remember this was over a four year period! The kit arrived very quick, came with the elastics, extra screws already treated with threadlocker and the tool. Took about 10 minutes to remove and replace elastics and screws, feels tighter than ever, good deal!!
Just what i needed.. lost 2 screws got them replaced